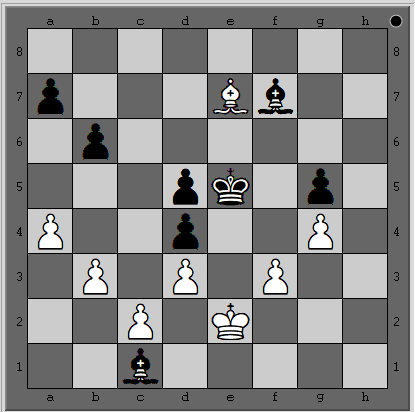 This is a position from an online rapid game a couple of days ago, after White's 36th move. Forum users will be amused to know that I had the Black pieces and found the Worst Move On The Board.
Anyway once I'd got over the shock of that, I started wondering what I should have played in order to secure the win I assumed was there, with my extra bishop for only a pawn. I can't find it though, not on my own, not with the help of a few people on chess Twitter, not with the help of Stockfish. I can crank Black's perceived advantage up as far as +4.5, but I can't find an actual win.
What do you reckon? Is it a fortress or is there a hidden way in?